CorrMagnet provides consulting services, develops software products, and conducts training programs to control corrosion of oil and gas industry infrastructures.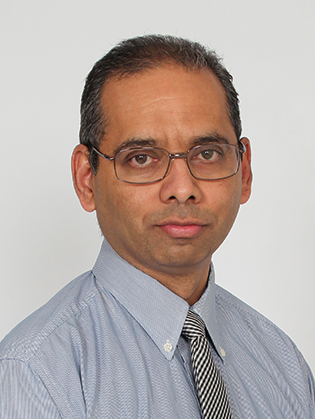 Sankara Papavinasam,
Ph.D., Fellow NACE, Fellow ASTM

President
CorrMagnet Consulting Inc.
Suite 3000, 421 – 7th Avenue SW
Calgary, Alberta T2P 4K9
Cell : 1-403-991-4036
Email : spapavin@corrmagnet.com
Linked in : CorrMagnet
Facebook : Corrmagnet
Twitter : @corrmagnet
Book link : http://store.elsevier.com/product.jsp?isbn=9780123970220&pagename=search
Radha Venkatesan
B.E, M.A.Sc
CorrMagnet Collaborator – Software Development
Chief Executive Officer
Interlace India Private Limited,
9/D-12, SIPCOT IT PARK, Siruseri, Chennai,
Tamil Nadu, India, 603103
Tel: +91 44-47414617
Phone: 9840755160 / 7339133333
Email: radha@interlaceindia.com
Web: www.interlaceindia.com
Carlos Melo.MSc
Spanish Instructor and Collaborator for STEM-CorrosionTM Online Class
PhD Candidate of Mechanical Engineering,
University of Calgary, Alberta, Canada
Mechanical Integrity Engineer,
Petroamazonas EP, Ecuador. License to complete PhD studies.
Phone: +1-587-703-9869
Email: cmelog@yahoo.com

Saadedine Tebbal, Ph.D.
CorrMagnet Collaborator – Laboratory Corrosion Testing in Sour Environments
President
SET Laboratories, Inc.
Phone: 1-281-403-0300
Email: set@setlab.com
Web: www.setlaboratories.com
Frank Hornsby
CorrMagnet Collaborator – Failure Analysis
President
Cormetrics Ltd
Phone: 403 258 2853
Cell: 403 700 9683
Email: f.hornsby@cormetrics.ca
Web: http://www.cormetrics.ca
Matilde Fernandez de Romero, Ph.D.
CorrMagnet Collaborator - Projects and Courses in South America
Presidente
International Corrosion Service and Supply
Phone: 988116172 - 981111655
Email: matilderomero@internationalcorrosion.com
Web: www.internationalcorrosion.com
Arumugam Muruganandam, PhD.,MBA
CorrMagnet Collaborator – Microbial Laboratory
Managing Director & Chief Scientific Officer
Affigenix Biosolutions Pvt Ltd, Bangalore, India
Phone:011-91-963-248-1000
Email: anand@affigenix.com
Web: www.affigenix.com
in.linkedin.com/pub/arumugam-muruganandam/13/232/a36/